Arms and elbow protection specifically designed for HEMA and made to work well with the Köning glove from
St. Mark
. The product is handmade consisting of EVA foam (4mm, 60shore hardness) that is layered with leather 2-2.5mm vegetable tanned), glued and sewn together to form a composite shock distributing and absorbing shell. Straps are made of durable flexible Velcro. The weight of a full set is roughly 500g.
Combining modern materials with traditional manufacturing techniques they are made after order by myself in Sweden. I can offer a wide variety of color schemes as well as individual decorations to make you the most elegant fencer. The arm and elbow protection is made to be worn with a fencing jacket.
Price: Full set consisting of arm and elbow-protectors is 1600kr. When ordered individually arms cost (800kr) and Elbows (900kr).
Customized pricing: Price may vary depending on how intricate the design is but as a guideline expect 400kr extra for simpler decorations.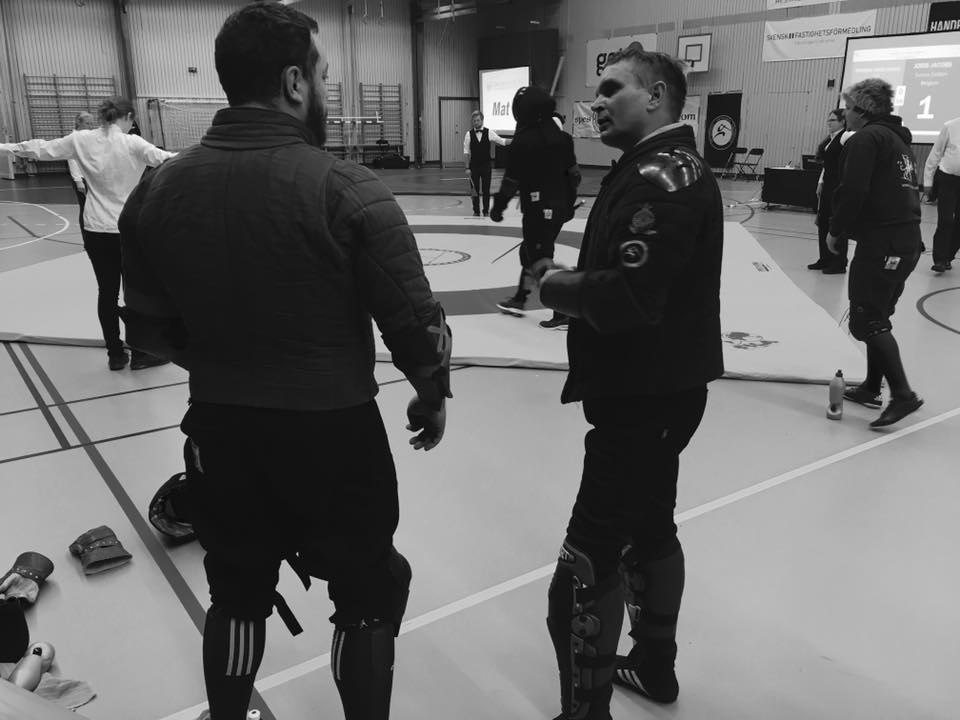 In development:
Currently also in development is knee protection in the same manner that covers the side of the knee with optional Wings for extra outside and back of knee cover.
Current status: Prototype testing and design streamlining. 
Back of head protection. Developed for Allstar and Leon Paul fencing masks. A back of head protection that also covers upper back and provides some extra padding for top of head and to the upper sides of head. Expect longer delivery times for all prototype products.
Current status: Prototype testing/design. If interested they can be made to order but may deviate from the final product. Expect longer delivery times for all prototype products.